---
November 2010 Newsletter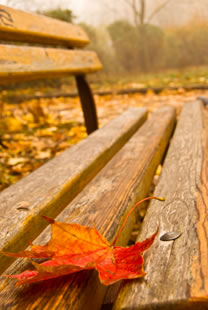 Dear Friend,

I'm sending you my (more or less) monthly newsletter -- which is for my Wildmind meditation students, coaching clients, colleagues, and all who subscribe to my mailing list.

If you don't want to receive it, you can unsubscribe at any time by clicking the link at the bottom of this email.

With all my best wishes,
Sunada Takagi
Mindful Purpose Life Coaching

sunada@mindfulpurpose.com
www.mindfulpurpose.com
Stay in touch via social media:
---
Make a difference

How do you want to live your life? By expressing your talents and energies in a more meaningful way? By contributing to the greater good of real people and the planet? By acting with more confidence, poise, and sense of purpose?

In so many ways, our world is crying out for help. Our environment, economy, businesses, communities, and people of all stripes. The need is endless.

If you feel drawn to help -- and make your part of the world a more caring and life-affirming place -- I'm with you. I coach people to fire up their inspiration for good, then gather the confidence and resources to make it a reality.

No matter how small the contribution, the world needs you!

I work with most clients by telephone or Skype, so it doesn't matter where you're located. As long as you're able to call Boston MA in the US, we can find a way to work together.

To learn more about my life coaching, or to schedule a complimentary session, visit my website at www.mindfulpurpose.com.



---
From Sunada's Blog

When practice goes backwards

I'm going through another one of my slumps. But I really don't think of it as going backwards, really. This IS my practice, and it's helping me learn how to navigate through new and unknown territory. More...




Acceptance is the first step toward change

I recently had a couple people raise doubts to me about the Buddhist idea of "accepting what is." Isn't it too passive? What if we're in a situation that's really unacceptable? I've come across a few things recently that speak to this. Each makes a slightly different point, but they all basically say the same thing. "Accepting what is" does not mean passive acquiescence. Far from it, it's the first step in making real and lasting change. More...




Is there compassion in the animal kingdom?

My friend who is teaching a dharma course on Living with Kindness was asked this question in class last week: is there compassion in the animal kingdom? Of course, we can't really know. But here are a few video examples that suggest that maybe there is. More...




OK, so I'm a sucker for animal videos

These are a couple short ones, purely for your entertainment. The first is of a lion with a soft heart, who couldn't help but hug the woman who saved his life. And this second one is of a poor golden retriever being tormented by a mechanical Godzilla invading his bathroom. Enjoy! More...


---
Upcoming Events

Wildmind's online meditation courses start Dec 6
Too busy to get to a local class? Tried on your own, and now looking for some guidance and motivation? Take a Wildmind course from home or on the road! It's all online 24/7 -- with high quality materials and a chance to work directly with Sunada, an experienced meditation teacher. The discussion forum gives you a place to talk about your practice freely with your teacher and classmates in a shared space.

The next series of classes begin December 6. More...
---
Want to subscribe?
Click here to subscribe to this newsletter