---
June 2010 Newsletter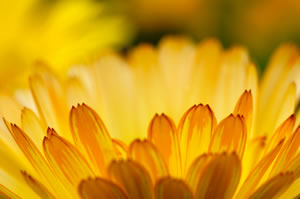 Dear Friend,

This (more or less) monthly newsletter is for my Wildmind meditation students, coaching clients, colleagues, and all who subscribe to my mailing list.

Please note that you won't hear from me for a while as I'll be taking some time off. I'm attending a family wedding, a short vacation in Yosemite, and then a four-week meditation retreat in CA. I'll be back in touch when I return in early August.

If you don't wish to receive this newsletter, you can unsubscribe at any time by clicking the link at the bottom of this email.

With all my best wishes,
Sunada Takagi
Mindful Purpose Life Coaching

sunada@mindfulpurpose.com
www.mindfulpurpose.com
Stay in touch via social media:
---
Sacred Sound mantra audiobook is now available!
I am very proud to announce that Sacred Sound: Mantra Meditations for Centeredness and Inspiration is now available. It's a complete guide to mantra meditation -- everything you need to get started with a chanting practice. It includes the background of mantras and their history, exercises for connecting with your body and breath, and full audios of the chants by yours truly. You can download a free 5-minute sample here. For more details and to purchase for immediate download ($19.95), visit www.wildmind.org.



---
Make a difference

How do you want to live your life? By expressing your talents and energies in a more meaningful way? By contributing to the greater good of real people and the planet? By acting with more confidence, poise, and sense of purpose?

In so many ways, our world is crying out for help. Our environment, economy, businesses, communities, and people of all stripes. The need is endless.

If you feel drawn to help -- and make your part of the world a more caring and life-affirming place -- I'm with you. I coach people to fire up their inspiration for good, then gather the confidence and resources to make it a reality.

No matter how small the contribution, the world needs you!

To learn more about my life coaching, or to schedule a complimentary session, visit my website at www.mindfulpurpose.com.



---
From Sunada's Blog

Reconnecting with silence

Being fresh off a recent retreat, I'd like to share what it's like to be in silence, and why it's a good thing. Even if we don't go on retreats, I think there are many reasons why it's important to bring more silence into our lives. More...




The surprising truth about what motivates us

This is a great 10-minute video that debunks the traditional notion that money incents us to work harder and better. When the task at hand calls for creativity and conceptual thinking, offers of money actually make us do WORSE! Fascinating stuff. And lots of implications for how we run organizations and create incentives. More...




The Four Noble Truths according to Calvin

There is suffering, there is a cause, there is a cure, it is immersing yourself in the Way...I found this wonderful reinterpretation of this classic Buddhist teaching by Calvin. The four frames speak for themselves! More...


---
Upcoming Events

Wildmind's online meditation courses start Aug 2
Too busy to get to a local class? Tried on your own, and now looking for some guidance and motivation? Take a Wildmind course from home or on the road! It's all online 24/7 -- with high quality materials and a chance to work directly with Sunada, an experienced meditation teacher. The discussion forum gives you a place to talk about your practice freely with your teacher and classmates in a shared space.

Because of my upcoming time away, the next series of classes begin Aug 2. More...
---
Want to subscribe?
Click here to subscribe to this newsletter