---
May 2010 Newsletter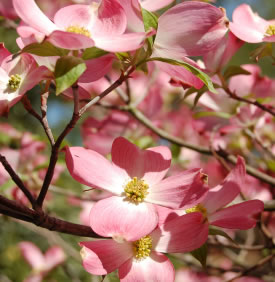 Dear Friend,

This (more or less) monthly newsletter is for my Wildmind meditation students, coaching clients, colleagues, and all who subscribe to my mailing list. If you don't wish to receive this, you can unsubscribe at any time by clicking the link at the bottom of this email.

Enjoy!

With all my best wishes,
Sunada Takagi
Mindful Purpose Life Coaching

sunada@mindfulpurpose.com
www.mindfulpurpose.com
Stay in touch via social media:
---
Upcoming mantra audiobook and going on retreat

I've been busy working on a new project. It's an audiobook called Sacred Sound: Mantra Meditations for Centeredness and Inspiration. Bodhipaksa (of Wildmind) and I are putting together a complete introduction to mantra meditation including a background on mantras and their history, exercises for connecting with your body and breath, and full audios of the chants by yours truly. It will be available later this month through www.wildmind.org.

And during June and July, I will be taking close to six weeks off. For four of those weeks, I'm attending a silent meditation retreat in the Santa Cruz Mountains in Northern California. It's been years since I've had the chance to refresh my own practice, and I'm very much looking forward to this! Prior to that, I'm going to a family wedding in Berkeley, plus a few days' vacation at Yosemite.

During that time, I will not have any access to email, phone, or any means of communication. So if you don't hear from me, that's why. Hopefully I'll be able to send out one more newsletter before I go away in June. But if not, I'm sure I'll have much to report after I return!

---
Want to make a difference?

Are you feeling ready to move in a new direction with your life? Something more meaningful? Something that lets you give back to real people? If you're a spiritually-minded person who wants to make a difference, I share your aspirations!

I strongly believe that the path of giving is much more than just giving. As the 8th century Indian Buddhist master Santideva said, we need put shoes on our own feet before we try to cover the entire world. I can help you find the clarity and confidence not only to give, but to embody your vision from a place of inner strength -- and as a natural expression of who you are.

To learn more about my life coaching, or to schedule a complimentary session, visit my website at www.mindfulpurpose.com.



---
From Sunada's Blog

Mindfully navigating through overwhelm

I have to confess, I'm a busy-holic. I'm often balancing at the knife-edge of being TOO busy. But everything I do is important to me, and I don't want to give anything up. Recently, I started taking a different perspective, which is really helping me cut through the crap. Here's what I'm doing differently. More...




Practicing Compassion

Most of us probably think of the practice of compassion as synonymous with altruism. Giving. Helping. Being of service. Sunada flips that idea on its head -- that it may be just as important to be vulnerable as it is to be strong, and to receive as it is to give. More...


---
Links of Note

Four Years. Go.

I recently join up with a group of people who want to change the world. Really! Four Years. Go. is just one part of this campaign. It's a rallying call asking us all to wake up to the enormous harm we are doing to Earth and ourselves. Wake Up to the profound opportunity we have now to create a future to match our deepest longing and greatest dreams. And become change agents in redirecting humanity's current path from self-destruction to sustainability. More...




Meditation and the Brain

This is a great page summarizing the latest research on how meditation affects the brain. It includes articles, videos, slides and links on how science describes the influence of meditation on the brain, as well as resources for making positive changes that will profoundly influence your brain, mind and spiritual wellbeing. More...


---
Upcoming Events

Living with Mindfulness: Weekend Retreat
Where: Aryaloka Buddhist Center, Newmarket NH, USA
Date: Fri May 14 - Sun May 16, 2010
Led by: Sunada and Viriyalila

What does it means to live mindfully? How do we bring more calm and inner clarity into our daily lives? How can we stay confident and purposeful when times get rough?

This gentle introductory retreat is open to all, especially those with no prior experience with meditation or Buddhism. We will explore the Buddha's teachings on mindfulness in a down-to-earth, practical way through meditation, discussion, and hands-on exercises. We'll also investigate how to live with greater awareness and contentment with ourselves, and in turn, how to live in harmony with the world around us. More...

Wildmind's online meditation courses start May 24
Too busy to get to a local class? Tried on your own, and now looking for some guidance and motivation? Take a Wildmind course from home or on the road! It's all online 24/7 -- with high quality materials and a chance to work directly with Sunada, an experienced meditation teacher. The discussion forum gives you a place to talk about your practice freely with your teacher and classmates in a shared space. Next classes begin May 24 (and throughout the year except for a few weeks in June-July). More...
---
Want to subscribe?
Click here to subscribe to this newsletter