---
January 2010 Newsletter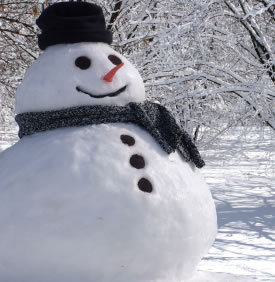 Dear Friend,

Happy New Year!

And welcome to my (more or less) monthly newsletter -- which I send to my Wildmind meditation students, coaching clients, colleagues, and all who subscribe to my mailing list. If you don't wish to receive this, you can unsubscribe at any time by clicking the link at the bottom of this email.

With all my best wishes,
Sunada Takagi
Mindful Purpose Life Coaching

sunada@mindfulpurpose.com
www.mindfulpurpose.com
Follow me on social networks:
---
Life Coaching with Sunada

Happiness isn't just about pleasure. That's according to Matthieu Ricard, the Buddhist monk who's been dubbed "The Happiest Man in the World." Happiness, he says, is a way of being that's marked by a deep sense of flourishing. It's not the opposite of sadness. Rather, it's an inner strength that keeps us steady and thriving no matter how we're feeling, and whatever life throws our way.

How about you? Are you flourishing? Do you feel able to meet the ups and downs of life with calm and presence of mind? This is the heart of my work as a life coach -- to help you find the inner strength to thrive and grow, regardless of how life is going for you.

To learn more about my coaching, or to schedule a complimentary session, visit my website at www.mindfulpurpose.com.

---
From Sunada's Blog

"29 Gifts" by Cami Walker

Diagnosed with MS at age 32, Cami Walker thought her life was over. But when she took up a challenge to give 29 gifts in 29 days, her life started taking off in amazing directions. Sunada reviews 29 Gifts, the remarkable true story of how one woman rose above her debilitating illness -- and started a worldwide movement that has inspired thousands to work toward reviving the spirit of giving in the world. More...




Video: What Bernie Madoff couldn't steal from me

Many spiritual teachers, including the Buddha, tell us that pain is an inevitable part of life - but suffering is not. Here's a presentation by business coach and public speaker Matt Weinstein, who took this lesson to heart after losing his life savings in Bernie Madoff's scam. With all the bad news swirling around us these days, it's good to remind ourselves that our happiness and well-being is in our own hands. More...




15 Great Women Buddhist Bloggers

I'm very honored to be included in Marguerite Manteau-Rao's (@minddeep on Twitter) list of 15 Great Women Buddhist Bloggers. May our collective efforts help spread more loving, feminine energy into the world! More...



---
Miscellany

The Invisible Man

Continuing my tradition of things just for your amusement: here's an amazing set of pictures from an artist in China. There's no trick photography here. He just paints himself and blends right in. They just get better and better as you go down the list, so keep scrolling! More...




---
Upcoming Events

Meditation and the Path to Awareness: Day Workshop
Where: Boston FWBO, Davis Square, Somerville MA, USA
Date: Sat, Jan 23, 2010
Time: 10:00 am - 4:00 pm
This is an introductory workshop that provides a thorough grounding in Mindfulness. You'll not only learn the principles of meditation practice itself, but also how to bring that clearer awareness out into your daily life. No prior experience is necessary. Read more...




Living with Mindfulness: Weekend Retreat
Where: Aryaloka Buddhist Center, Newmarket NH, USA
Date: Fri May 19 - Sun May 21, 2010
Led by: Sunada and Viriyalila

What does it means to live mindfully? How do we bring more calm and inner clarity into our daily lives? How can we stay confident and purposeful when times get rough? This retreat is a down-to-earth, practical exploration of the Buddha's teaching on the Four Foundations of Mindfulness. Through meditation, discussion, and hands-on exercises, we'll investigate how to live with greater awareness of our Body, Feelings, Emotions and Thoughts -- and in turn, how to live with contentment and in harmony with the world around us.

This retreat is open to all. No prior meditation experience necessary. There will be detailed instruction for those who are new to meditation, and periods of silent practice for those with experience. More...




Wildmind's online meditation courses start Feb 1

Too busy to get to a local class? Tried on your own, and now looking for some guidance and motivation? Take a Wildmind course from home or on the road! It's all online 24/7 -- with high quality materials and a chance to work directly with Sunada, an experienced meditation teacher. The discussion forum gives you a place to talk about your practice freely with your teacher and classmates in a shared space. Next classes begin Jan 4 (and the first Monday of most months thereafter). More...
---
Want to subscribe?
Click here to subscribe to this newsletter