---
June 2009 Newsletter: Returning to the Present Moment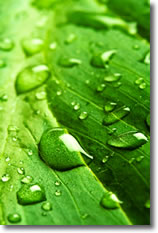 Dear Friend,

Welcome to my monthly newsletter -- which I send to my Wildmind meditation students, coaching clients, colleagues, and all who subscribe to my mailing list. If you don't wish to receive this, you can unsubscribe at any time by clicking the link at the bottom of this email.

In case you noticed that I've been missing in action for a couple months, I apologize! I had some health issues that made it difficult to get any kind of creative writing done. I'm well again, and hope to be back on a regular schedule once again.

With all my best wishes,

Sunada Takagi
Mindful Purpose Life Coaching
sunada@mindfulpurpose.com
www.mindfulpurpose.com

Follow me on Twitter: www.twitter.com/sunada
---
Life Coaching with Sunada


The more I practice the Buddha's teachings, the more I see that it's true. If we really want to find a deeper contentment with ourselves, we need to keep coming back to the present. This is the theme that's emerged in my writing this month. It sounds so counterintuitive, doesn't it?

I wrote the following in one of this month's articles: "When we abide in the stillness of the present moment, we're at our place of greatest potential and creativity. Free of self-indulgent thoughts, free of fear or wanting. Completely aware of and open to what IS. Think about it. It's the only place from which we can move forward productively. And that open-mindedness is the most pragmatically positive frame of mind with which to do it."

This is the heart of my work as a life coach -- helping clients to begin letting go to and trusting in what great potential they have within themselves RIGHT NOW. Can I be of service to you?

To learn more about my coaching, or to schedule a complimentary session, visit my website at www.mindfulpurpose.com.
---
New from Sunada's Blog


A Buddhist's rethinking of the Law of Attraction
As a pragmatic Buddhist, I felt a lot of skepticism when I first encountered the Law of Attraction (LOA). Many things I've seen really stretch my credulity. But the more I think about it, the more I see nuggets underneath the hype that make sense to me, if reformulated a bit. While I wouldn't go so far as to say the Buddha was a Law of Attraction proponent, I do think there is some common ground to be found between the two. Read more...
---
If there is no self, then who's sitting here?
Does the Buddhist idea of "no self" strike you as bizarre or outrageous? I've been reflecting on this difficult concept and, here in Wildmind's blog, share my thoughts on it so far. It isn't just an obscure philosophical point for mental gymnasts. Paradoxically, I think the ideas can help us in a very real way toward finding and becoming more of who we really are. Read more...
---

CD Review: "Your Breathing Body" by Reginald A. Ray
When Reginald Ray speaks of "touching enlightenment with the body", he isn't just saying that we can touch enlightenment with our bodies. What he really means is that there is no other way to do so. I just finished my first pass through his 20-disc meditation CD series, Your Breathing Body, and give it my ringing endorsement in Wildmind's blog. Read more...
---

These made my heart smile
These two videos came across my Twitter stream this morning, and I had to share them with you. The first one, Bodhisattva in metro, is a delightful piece reminding us how little it takes to make a positive effect on the world. The second one is a piano duet played by Fran & Marlo Cowan (married 62 years). Here they play an impromptu recital in the atrium of the Mayo Clinic. Marlo is about to turn 90 years old. May we all be as full of life and joy at that age! Read more...



---
Want to subscribe?
Click here to subscribe to this newsletter